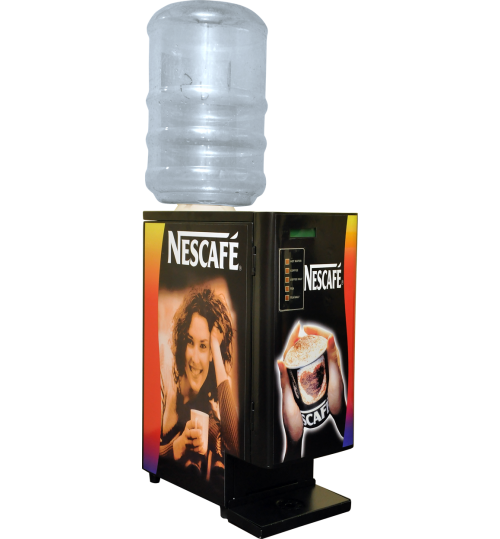 Nestle Coffee Maker Machine
---
Availability:In Stock

Brand: Nescafe

Product Code: Nestle Coffee Maker Machine
---
Features
• Type
Coffee Maker
• Beverage Option
Four
• Brand
Nescafe
• Dimension
200 * 460 * 610 mm
• Boiler Capacity
2 Liters
• Power Supply
230 V A/c
• Water Tank
2.5 Liters
• Canister Capacity
1.2 Kg
• Control System
Fully Automatic Controller
---
Nescafe coffee maker machine especially is beneficial for offices. Nescafe coffee machine performs automatically & minimize the manpower.
We are active with move forward the client a praiseworthy arrangement of two option Nescafe coffee machines.
It is far more valuable for the corporate personnel to reduce the mental and physical weariness and much more accommodative for gaining the refreshment back.