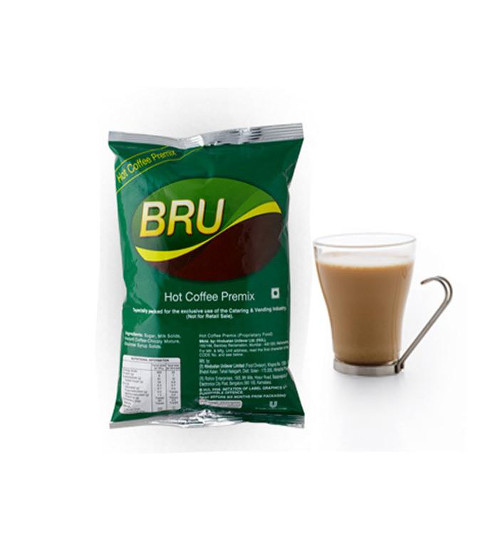 Bru Coffee Premix
---
Availability:In Stock

Brand: Bru

Product Code: Bru Coffee Premix
---
Features
• Type
Coffee Premix
• Brand
Bru
• Container Type
Pack
• Quantity
1 Kg
• Shelf Life
24 Month
• Dietary Preference
No Cholesterol
• Ingredient Type
Vegetarian
• Added Preservatives
No
---
BRU hot coffee premix gives a rich taste and essence.
It is one of the top selling brands in the market and extremely very helpful for small offices can be purchased in bulk from us.
Its rich aroma and unique blend make every moment come alive. It is the Number one Coffee brand in India.
Uniquely make for coffee lovers, they contain no artificial flavors, colors and preservatives.